Spark Digital has the advertising rights for all kinds of branding activities across all the Big Mart Stores in Nepal under the brand name called Followmedia.
Digital Signage TV
Parking Billboard
Entry Board
Digital Signage TV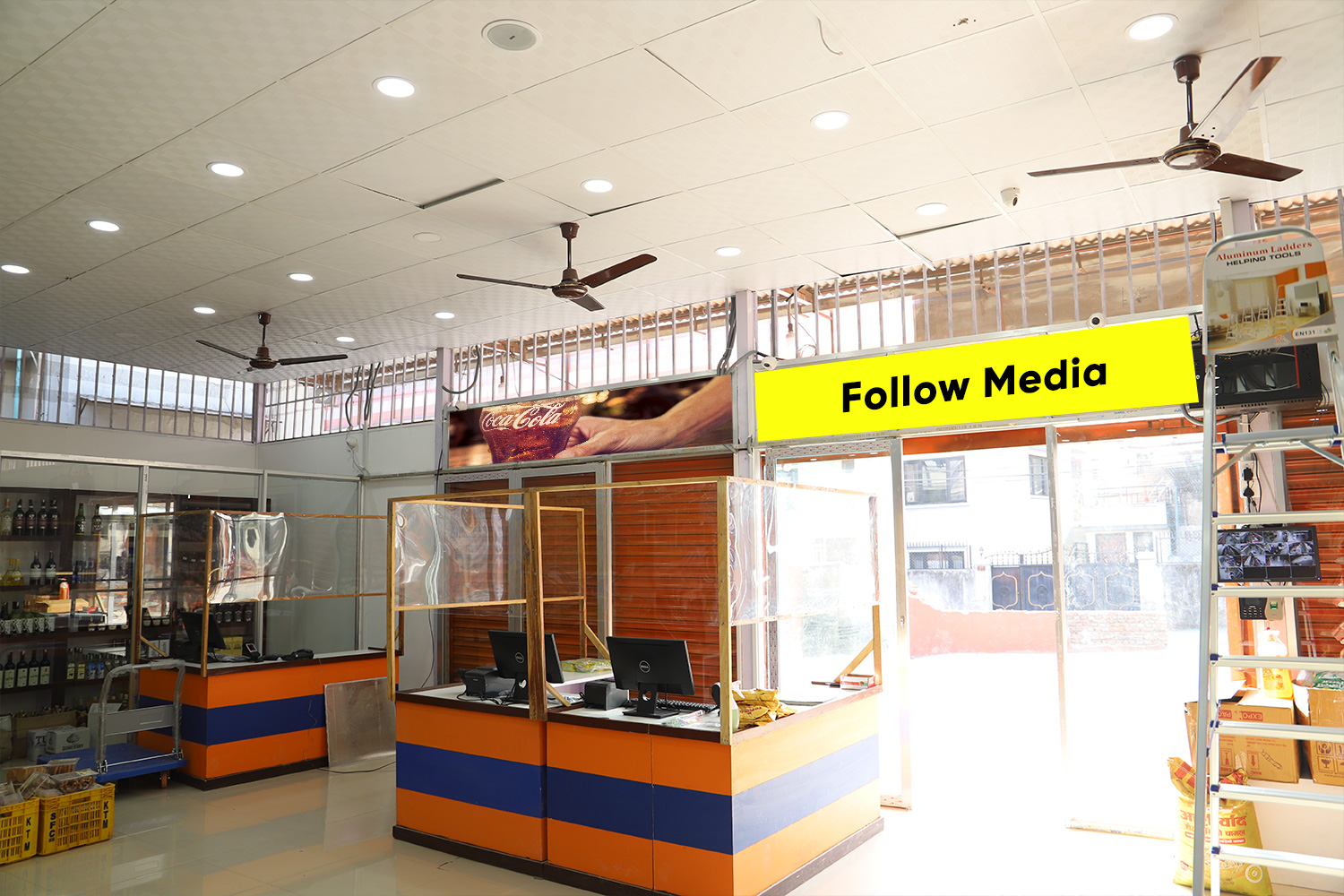 Exit Board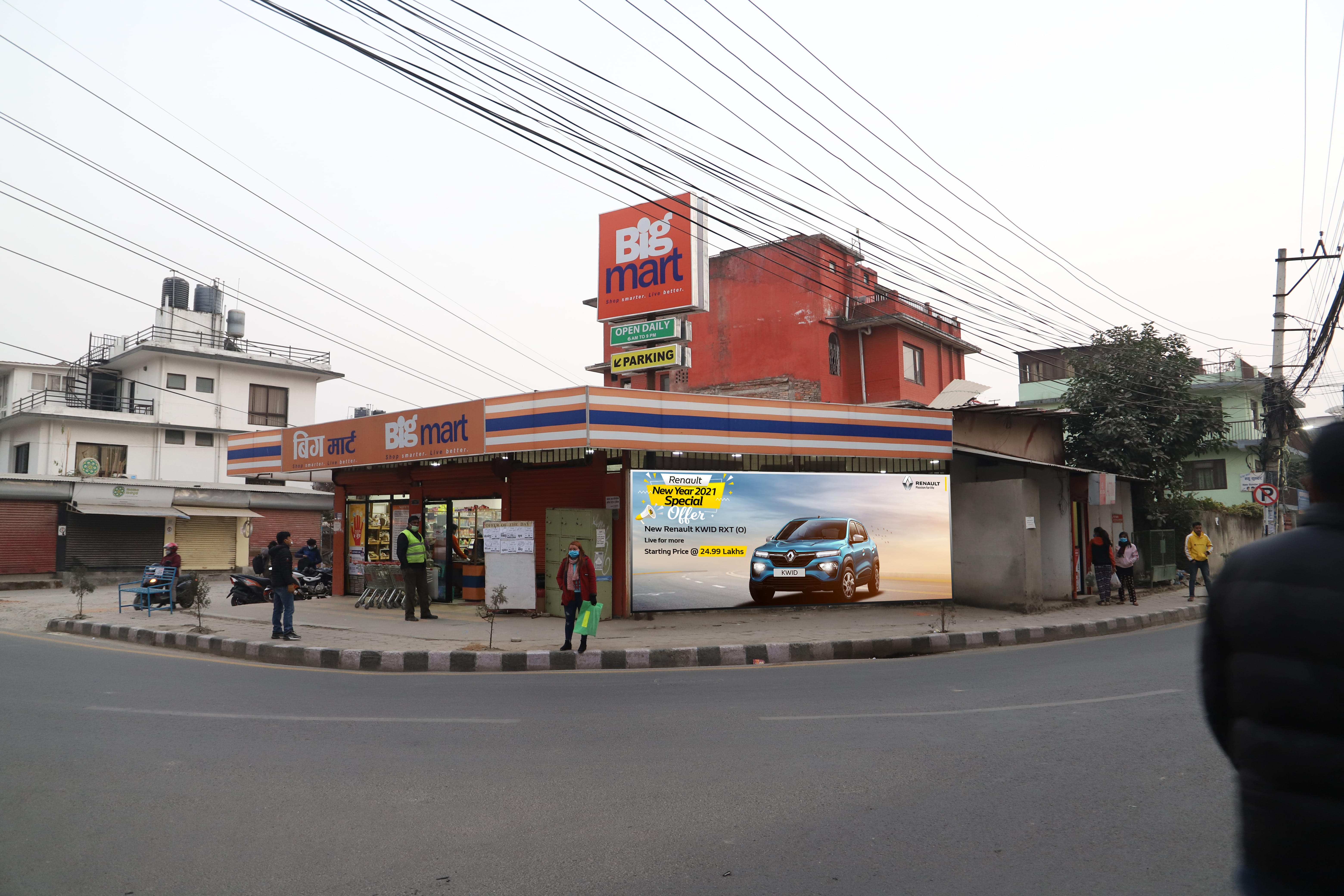 Side panel Board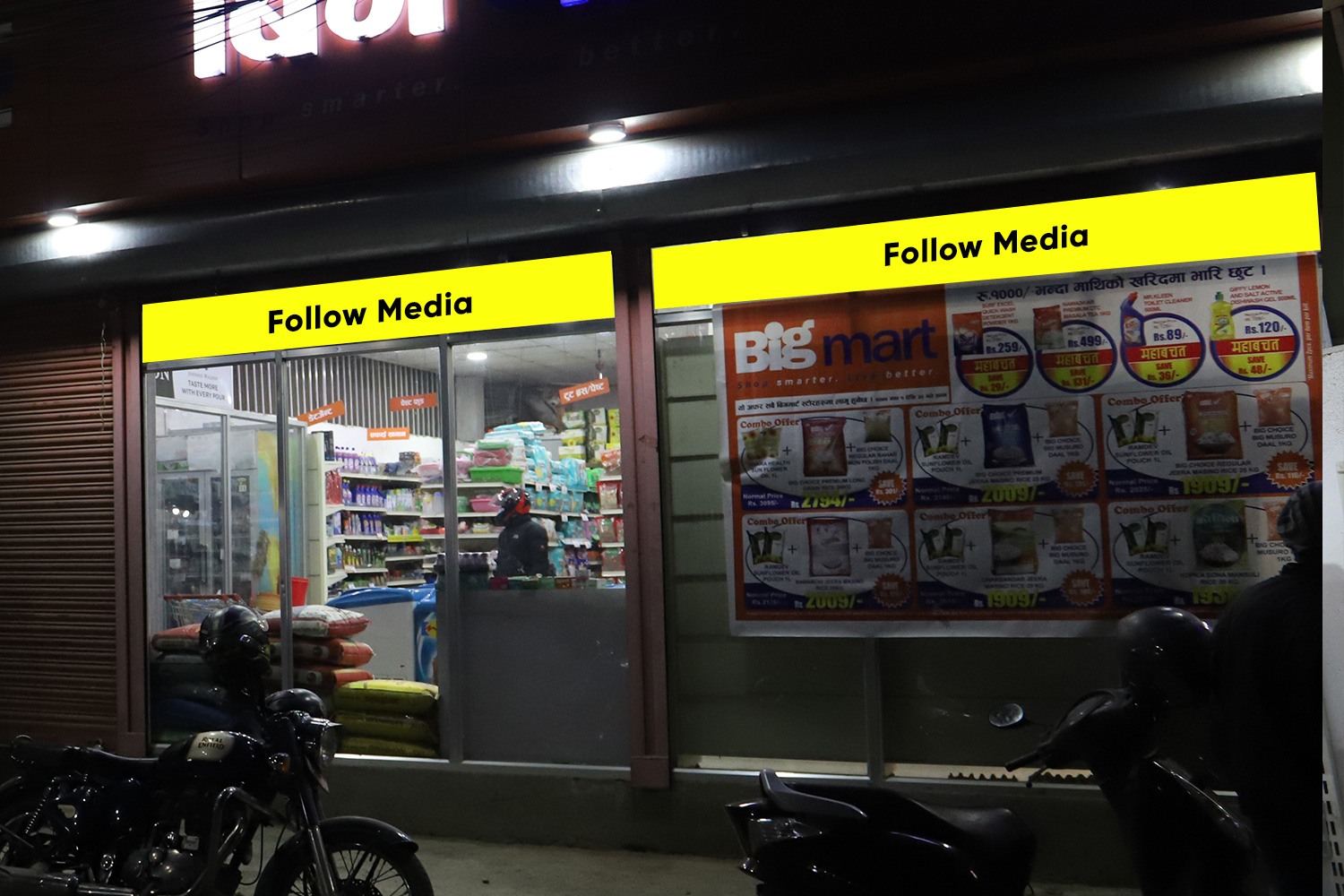 Outdoor Board
Bigmart is the largest grocery and department store chain in Nepal. Their data-driven and customer-centric approach has attracted high volume of daily customer flow across their 50+ outlets. Now, their success is also a huge opportunity for brands to reach their potential customers through their in-store advertising.
Interested in advertising at bigmart? Lets schedule a meeting ?